Feb 11
1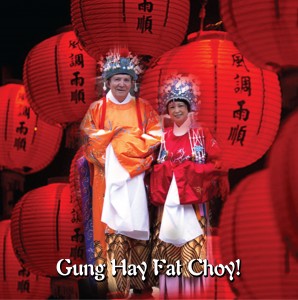 I love being Chinese.  It allows me extra time to "get my act together" before starting the New Year.  Somehow January 1 comes around much to quickly after the other year-end holidays.
Each year the Chinese/Lunar New Year begins sometime in January or February which is much more comfortable a start date for me.
Do you know under what animal year you were born? When born in mid-January to mid-February, it may not be on the animal shown on regular charts.  You may fall in the previous year.  See the following to learn what sign you fall under… http://lynncoins.com/chinese_new_year.htm  and at http://www.chinese-traditions-and-culture.com/chinese-zodiac-year.html.  In 2013, it begins on 10 February, The Year of the Snake, Year 4711.

During this annual festive period, I honor my heritage by doing my best to practice the ten rituals listed below.  I hope you enjoy learning about these Asian traditions and consider celebrating the Chinese New Year as I do. I believe you will find many of these ancient customs quite practical today.
The Lunar New Year holiday is celebrated by many Asian cultures.  Most typically it is celebrated over a minimum three-day period to about fifteen days surrounding the first full moon of the year. Rituals begin the day before the full moon, the day of the full moon, and the day following the full moon.
1.      Pay off all debts by the end of the year. Starting weeks and perhaps months ahead of time, save money in order to begin the New Year without debt and with something in the bank to pay for the celebration to come.
2.      Clean your house from top to bottom before the New Year arrives. As a reward for your hard work, house cleaning is not allowed during the New Year holiday, to assure that you do not sweep away any good luck.
3.      Decorate your home with special paper greetings, flowers, and fruits. Tie greeting cards and good luck symbols on a blooming tree you can purchase or make one yourself. By having or placing an abundance of fragrant flowers and fruits on the tree, the luckier the family will be in the New Year.
4.      Wear new clothes on the first day of the New Year. Wearing new cloths help signify the beginning of a New Year clean and fresh.
5.      Invite the entire family over on New Year's Eve. Use this special time to renew your love for one another and share the transition between the old year and New Year.
6.      Say Happy Birthday. Everyone becomes a year older with the New Year, no matter when your birthday actually occurs. Give children red "Lai See" envelopes with "good luck" money inside. This tradition is also used for many other festive occasions, in lieu of modern gift-giving practices.
7.      Honor and remember ancestors. Display photos of deceased family members and loved ones. Over the New Year, create an altar with food and fruits and burning incense to fill your home with well-being.
8.      Cook up a storm, enough for the three-day celebration. Include in your preparations all your favorite dishes, plus a few traditional New Year standards. Plan ahead because you should not "dig for" or run water during the first day in the New Year. This gives the earth and water a day of rest, too.  Have fun dining at a Chinese restaurant. But be aware, your favorite places may be closed on New Years Day, as well as other establishments owned by celebrating Asians.
9.      Visit family and friends. As the first day in the New Year is spent with your immediate family, the second day in the New Year is often spent inviting good friends and special guests over. The third day in the modern tradition is to celebrate with teachers and business associates.
10.  Pay significant attention to your actions. Acknowledge the first time you perform everyday tasks in the New Year. Do not show anger at anyone during the first three days in the New Year. It is especially improper to tell a lie, raise your voice, use indecent language, or break anything on the first day of the New Year.
BONUS TIPS:
1.  Build new friendships: This is a great time of year to develop a new friendship with someone you know who is from an Asian culture who celebrates the Lunar New Year.  Perhaps it's someone at work, a neighbor, or someone within the community  in which you live.  Share with them how you have been reading about the upcoming Lunar/Chinese New Year and wanted to wish them a Happy New Year.  To wish someone who observes the holiday a Happy New Year will definitely light up their day and bring you closer to each other as friends.
2.  Other resources:  For additional information on this festive holiday… and information on festivities in the San Francisco area, here are a few web sites for you to view:
— web.uvic.ca/~mroth/438/CHINA/traditional_foods.html for a brief description of traditional foods served during this holiday.
— www.chineseparade.com for information on the festivities happening in San Francisco, where the largest celebration occurs outside of Asia.
Gung Hay Fat Choy!… Gong Xi Fa Cai !… Sun Neen Fi Lok!… Xin Nian Kuai Le!… Happy Prosperity and Happy New Year!