Nov 11
30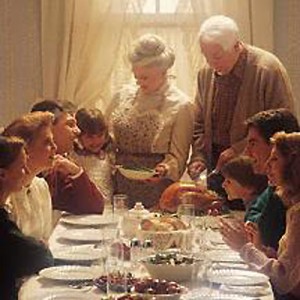 Many dinners, especially around the holiday season, include meals served family-style—where heaping platters of delicious foods are served and shared around the table. These guidelines should help you properly navigate your way through this form of dining:
1. WHEN I'M THE FIRST PERSON TO RECEIVE A PLATTER OF FOOD, DO I PASS TO THE RIGHT OR LEFT?
At the beginning of a meal, pass all food counter-clockwise, to the right.
2. WHEN MAY I BEGIN EATING?
Among close family and friends you may begin eating as soon as everyone has received a little helping of each dish being passed. In a more formal setting, you may want to follow proper etiquette which dictates you wait for the host to begin eating. A good host may encourage everyone to start eating while platters are being passed. If this occurs, feel free to begin.   If the family tradition is to offer a blessing before eating, either participate or sit quietly while others do. At larger gatherings, you may want to say grace before the food begins to be passed to avoid everyone having to wait a long time while the food gets cold. If individually you want to say a private blessing, simply lower your head in brief silence before you begin eating.
3. AT WHAT POINT MAY I ASK FOR SECONDS?

Generally speaking, you should wait to request more food until encouraged by the host. Assuming all food is clearly on display in front of you, simply ask that a specific item on the table be passed to you for seconds. It will be a compliment to the chef that you want more of something. Before serving yourself, be sure to offer some to the dining companion on either side of you.  When food is not in front of you, it is best to wait until you are offered more.  This could cause your host to be uncomfortable by having to refuse your request because there are no seconds.
4. SOMEONE JUST ASKED ME TO PASS A PLATTER OF FOOD FOR SECONDS. DO I PASS IT THE SAME WAY I DID AT THE BEGINNING OF THE MEAL?
No. During the meal you may pass food in whatever direction is easiest and closest. Right, left, and across the table are all acceptable.
5. HOW DO I POLITELY REFUSE SOMETHING BEING PASSED?

If you have food allergies or clearly defined religious or other food restrictions, inform your host prior to the meal, if at all possible. Simply make a brief statement when you accept the invitation or at the time you arrive, "I just wanted you to know I am allergic to peanuts. Please let me know if there are any dishes that contain peanuts. I'll just pass on those. I'm sure there will be plenty of other wonderful foods to eat. I just wanted to let you know so you wouldn't think I was passing on a dish because of any other reason." Having given notice, your host will not be offended when you pass on that dish. If you are unsure about a particular dish, discretely ask the host how it was prepared and what ingredients were used. Most hosts will gladly disclose the ingredients. Otherwise, if you have no serious food restrictions, do try a small portion of everything being served. You never know, … try it, you'll like it!    The bottomline is, neither host nor guest should place an emphasis on the food. Rather, the focus of a family-style meal should be the overall enjoyment of a celebration and an evening in good company.
6. IS IT O.K. TO GRAB THE LAST PIECE OF SOMETHING, ESPECIALLY IF IT IS SITTING RIGHT IN FRONT OF ME WITH MY NAME WRITTEN ALL OVER IT?
It is always best to offer the use of any item to the dining companions on either side of you before you grab it. You could say something such as, "Jane, Joe, this last piece of turkey looks mighty delicious. Would you enjoy having some of it?"  If yes, share it.  When they decline, help yourself.
7. WHEN MAY I LEAVE THE TABLE AT THE END OF THE MEAL
 
Generally guests remain at the table for about an hour after the meal has concluded to enjoy a bit of after-dinner conversation. Watch your hosts for clues. Unless you are invited to see the host's model train display, adults typically do not leave until senior members of the family or the guest of honor leaves. Younger guests may ask to be excused to enjoy their own conversations and activities in another room.
8. DO I HAVE TO WRITE A THANK YOU NOTE?
DUH! A guest should always write a thank-you note. While your parents will be pleased to receive a simple note expressing gratitude for their hospitality, just imagine how impressed your future in-laws will be. Creating a family-style meal for special gatherings and celebrations is a large undertaking. Receiving even a very simple hand-written thank-you note in return is always a gesture most appreciated. If you are the guest of a guest, notes to both your host and the person who invited you are appropriate.
 Question:  What other items do you have to add to this list?  Do let us hear from you by locating this article at www.AdvancedEtiquette.com/blog.  You may also reach us at www.AdvancedEtiquette.com.  If you enjoyed this article and want more, subscribe to our "Etiquette Tip of the Month" newsletter—at no charge—filled with great monthly tips on all sorts of topics from international business and social etiquette and protocol to everyday life subjects.  It will be great to have you as a member of our happy family of subscribers at www.AdvancedEtiquette.com/subscribe.
Happy Dining!