Aug 14
1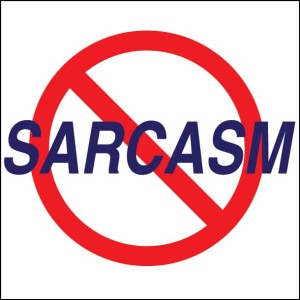 Do you know someone who tries to be funny or appears to be just kidding around, but doesn't really succeed? Their comments come across as negative, off base, insulting, or cynical. While sarcasm can be funny, more times than not, it is harmful.
The key is to learn how to handle such situations and not laugh at a sarcastic remark. As a leader or manager of others, it's is extremely important to know how to curtail such behavior from perpetuating, which can bring down the morale of the entire team. It perfectly fine to say, "That's not really funny."
And for your own behavior, remember: "It's not what you say, but how you say it."
Here's an article I discovered that hits the nail on the head when discussing this topic. It states: "Some people think sarcasm is funny and do not realize how much it hurts other people's feelings." So, the message to remember this month is… simply never do it!
Take a moment to read this article to gain strategies on how not to use sarcasm and learn how to handle sarcastic people.
http://smartblogs.com/leadership/2014/06/19/dealing-with-personality-stallers-ours-and-others
Question:  Do you know sarcastic people?  How have you told them this is not a good practice?
Happy Practicing!