Jan 15
1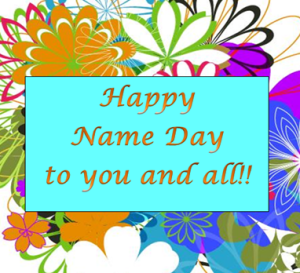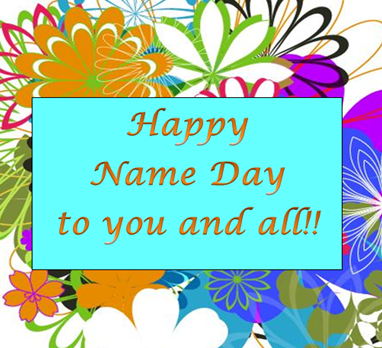 The name our parents gave us is perhaps the most important possession we have. It distinguishes us from others and is part of our individuality and uniqueness. This is why pronouncing someone's name correctly and writing a person's name accurately is so important to attracting and retaining relationships. (As much as I recognize my name is hard to pronounce when first seen and unusual to spell, I do not like it when a person misspells and mispronounces my name repeatedly. It shows their lack of care.)
In many cultures around the world there is a celebration of someone's name on every day of the year. I admit I didn't know until my husband's son married a woman from the Czech Republic and have fun celebrating their Name Day. Especially now that they have a daughter (our granddaughter) who is now 6 years old, she's always had celebrations on her birthday, half-year birthday, and Name Day every year. As far as I'm concerned, the more reasons to celebrate something the better! In fact, many countries regard Name Day celebrations to be even more important than their actual birthday.
The name day for anyone named Cynthia or Cindy (or Syndi!) is 13 December in the U.S. and had I been born with an English heritage would be 14 February.  So what's your Name Day? Find out and bookmark these sites to hear what day is your Name Day, at http://www.americannamedaycalendar.com/male_k.html and http://www.happynameday.info/ for international names.

Activity: Make a calendar listing of everyone you know with certain names. Surprise the person with a "Happy Name Day" card or message. Invite the person out to lunch or give them a bottle of sparkling wine or small gift to honor someone you care about.  I promise it will "make their day" with great happiness and joy you cared enough to do something special for them.
Happy Practicing!