Oct 15
1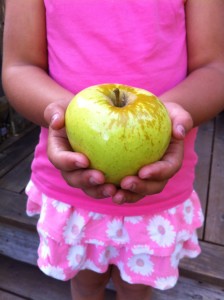 When I saw October 5th is World Teacher Day, I immediately entered the date in my calendar to remember from now on. We all know when Mother's Day and Father's Day take place; I think we should also remember World Teacher Day.
The origin of this day started on October 5, 1966, at a UNESCO conference with the International Labor Organization, where a special recommendation was adopted. It wasn't until 1993, however, that World Teacher Day was established on October 5th to annually honor and recognize teachers around the world.
We all have teachers in our life, stemming first from our parents and guardians. Teachers are the least celebrated people throughout the world. Yet, they are most critical to every person's learning and development through life. Classroom teachers, particularly, devote countless hours to teachings that will eventually build the next generation of knowledgeable, productive citizens. Why not celebrate them?
Here's an example of what you can do:  Last year while discussing the importance of thank-you notes at a seminar a participant shared how he thanked his college tennis coach from over ten years ago , by sending a note of appreciation about all the great lessons he taught and how they are still helping him at every game. I'm sure that coach appreciated the note ever so much, especially seeing it was about something that took place so long ago.
So, parents, kids, and students of every kind, reach out this month to send a note—perhaps an e-card—to a teacher. Let them know how much you appreciate their dedication to you. Perhaps broaden the concept to extend to your mentor or advocate at work as someone who has taught you how to navigate the paths to business success. I guarantee it will be a great and cherished moment in their life to hear from you.
Bonus:
In the U.S., October is at the height of apple season, so why not give your teacher an apple? It's an American tradition to show a teacher how much you appreciate them. For a brief history and perspective on how the apple tradition came to pass in the U.S., click here. (Also at http://www.todayifoundout.com/index.php/2014/07/teachers-associated-traditionally-given-apples/)
Most of all, if you are a teacher, Happy World Teacher Day! Thank you for your work and dedication.
P.S.  This month's image is of our granddaughter Josefine Hildebrand, holding an apple from our tree.