Jun 11
23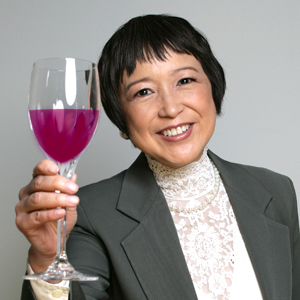 With Spring in full bloom and a number of special events upon us—graduations, Father's Day, weddings, job promotions, retirements, and the like—here are a few tips on how to give and receive a toast..
TOAST-GIVER
Always take time to prepare and write down your toast. Make it fun, brief, and simple. When describing an honoree, speak from the heart sharing a fun and amusing story in your own words, for no longer than one minute. Conclude by inviting everyone to raise their glass and join you in a toast to the honoree.
Never use a piece of flatware and a glass as your way of getting people's attention. Rather, alert key people in the room ahead of time to help you get their table and area quiet when the time arrives. Say, in a loud projecting voice, "May I have your attention please." Repeat as needed, continuing to look around the room to get everyone's attention.
Remember to make good eye contact with the honoree by raising your glass to shoulder height in front of you, and gesturing toward the honoree and others around you, stating, "Cheers!, Here's to you (and/or his/her name)."
TOAST-RECEIVER
As the honoree:
Always remain seated through the entire toast being proposed to you.
Never raise your glass along with the others when you are being toasted and honored. This makes it appear you are toasting yourself.
Remember you should return a toast of thanks immediately following the one you were given. Whether the toast-giver stood during his/her remarks or remained seated, you must do the same. Do thank the host for hosting the event in your honor; do say a few words about the event for no more than one minute; then conclude by inviting one and all to join you in another round of toasting, by saying, "and thank you one and all for being here."
Now have fun viewing this You-Tube video on Toasting Etiquette, also at http://www.youtube.com/watch?v=ZRoHpPVrUQk.  Some times it's easier to watch and learn than to read.
Bonus Tip: The clinking of glasses is a popular and fun activity. Nevertheless, when toasting an honoree it is not performed. Simply raise your glass to shoulder height in front of you, make good eye contact with the honoree and others, and gently gesture toward the honoree.
Question: What other items do you have to add to this list?  Do let us hear from you at www.AdvancedEtiquette.com .  If you enjoyed this article and want more, subscribe to our "Etiquette Tip of the Month" newsletter—at no charge—filled with great monthly tips on all sorts of topics from international business and social etiquette and protocol to everyday life subjects.  It will be great to have you as a member of our happy family of subscribers at www.AdvancedEtiquette.com/subscribe.
Happy Toasting!